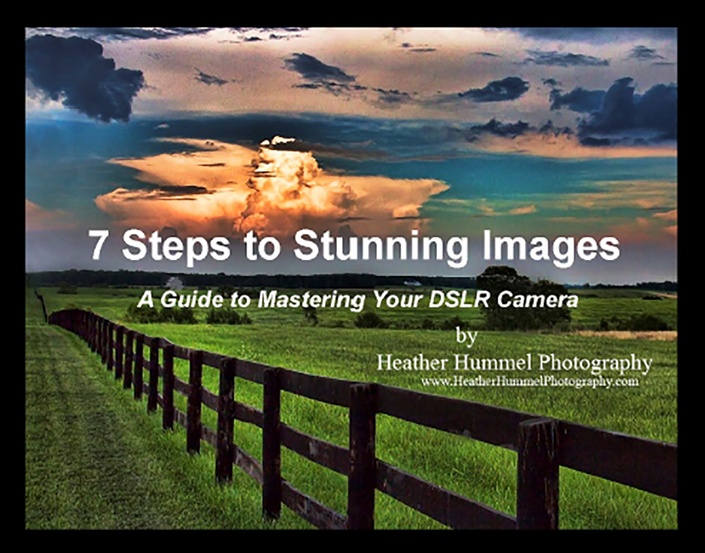 7 Steps to Stunning Images
A Guide to Mastering Your DSLR Camera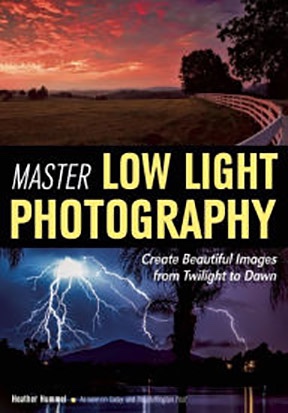 "Everywhere I go, I analyze light. A source of light, and how it is used to the photographer's advantage, can make the difference between a mediocre image and a stunning capture."

From: Heather Hummel - Master Low Light Photography: Create Beautiful Images from Twilight to Dusk
You might be like most people who bought an expensive camera but have no idea what all of those buttons do. The camera's Program mode is your go to...as long as when you press the shutter release, a photo shows up on the preview display and is recognizable. Not too dark? Not too light? Perfect!

Yet, somewhere along the line you start looking at your DSLR camera as more than just an object. You wonder how good your photos could be, if only you truly understood how your DSLR worked. Which ISO should you use? What does f/stop mean? Shutter speed? These concepts can mess with your mind, which is why most people stick to Program mode and hope for the best.
But, what if you want more from your camera?
In 1984, I picked up my first camera, a Canon AE-1 that I loved and cherished for years. I took a photography course in high school and spent more hours than I can count in the darkroom developing images.
The Big Apple
In 1985, I hopped on a train to New York City. Growing up in Connecticut, I had been on the train into the Big Apple on numerous occasions in my twenty years. I knew every stop on the MetroNorth train into Grand Central Station.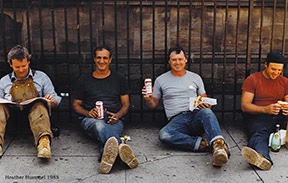 However, I always looked at the city through the wide eyes of a young girl, but never had I seen it through that of a camera lens...until that day.
As I emerged from the belly of Grand Central Station and onto 42nd Street, I gripped my camera and began to look around.
It didn't take but a few blocks of walking before I came across a construction site. It was lunchtime and these four workers were enjoying their break. I asked them if I could take a picture of them, and as you can see: some smiled, some kept eating or reading, and one drank a Perrier while the others toasted me with Budweiser (hey, it was 1985!). To this day, this is my favorite capture.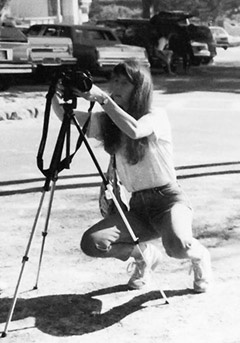 Every time I look back on it I smile because it reminds me that I took the initiative to head into the Big Apple and test out my street photography skills. I overcame my fear of approaching strangers and of working my craft in a new environment.
They would never know it, but I was forever changed as a photographer because of these four construction workers. They are WHY I still capture photos to this day. They are my "Why"!
I spent the next thirty-plus
years honing my craft (because
you never stop learning).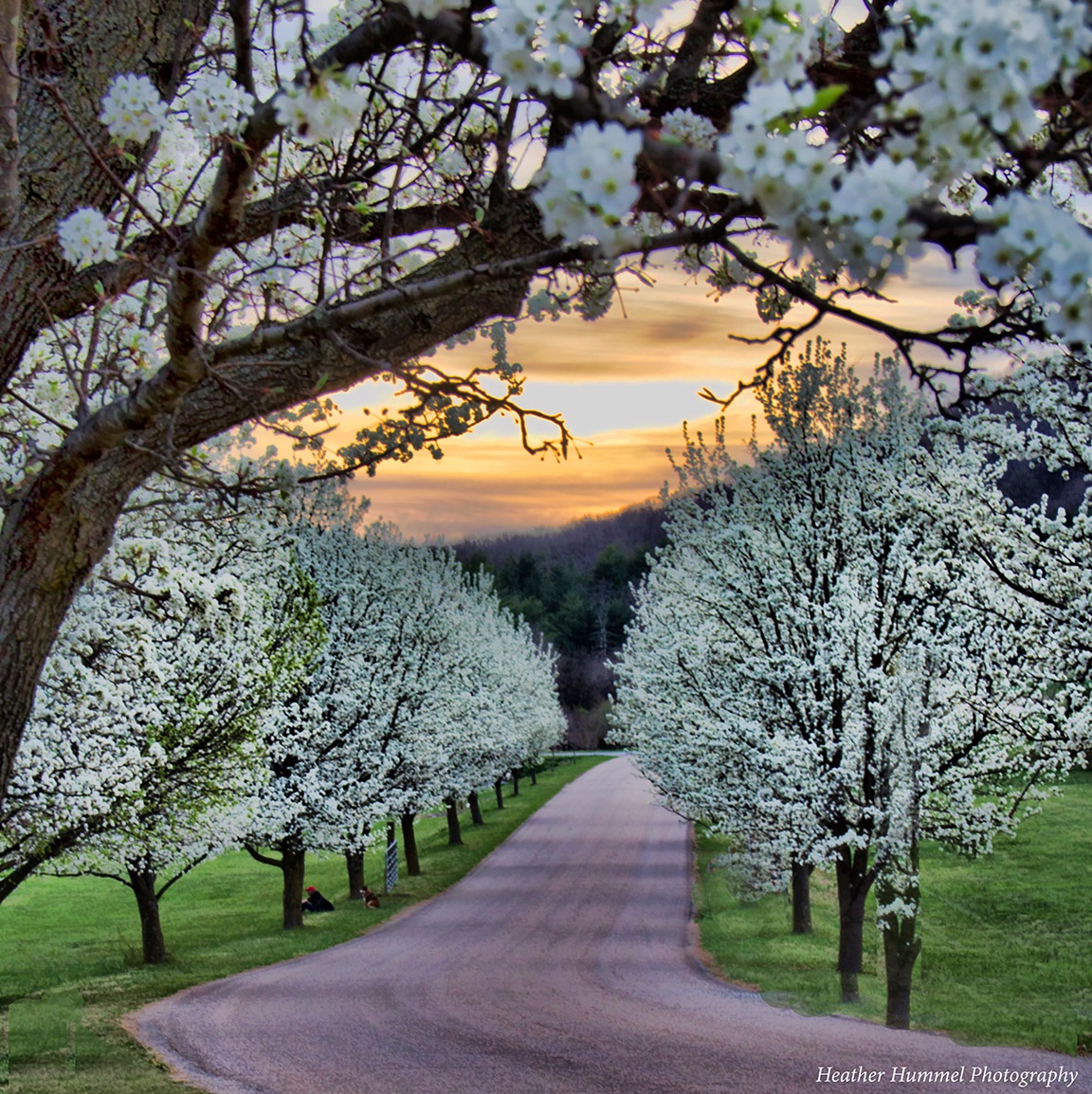 What's YOUR "WHY?"

Is it to take better vacation photos? Graduations and birthday parties?
Or, are you ready to take off the training wheels and let you and your DSLR fly?
Most photographers tend to shoot in abundant sunlight. Does that sound like you?
Full sun creates harsh, unflattering shadows that leave images lacking in interest and quality. It's when you learn to work in low light—in early morning or at twilight or when Mother Nature cues the clouds or fans in the fog—that you produce stand-out images.
If you're ready to overcome the obstacle of fear that your DSLR camera is to you that a stove or oven is to me, then you will see your images improve greatly (as for my cooking...that's another story).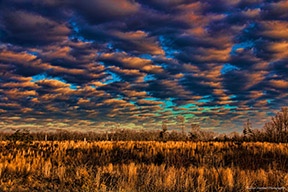 What's in it for YOU...
Program mode can be a thing of the past for you...those vacation and graduation photos, and frankly so much more, will shine on social media!
Capturing a great photo will be better accomplished when you take control of your camera and start shooting in Manual mode...or even if you start by using Aperture Priority or Shutter Priority.
In this course, I provide you with text and bonus videos.
Imagine understanding all of this:
---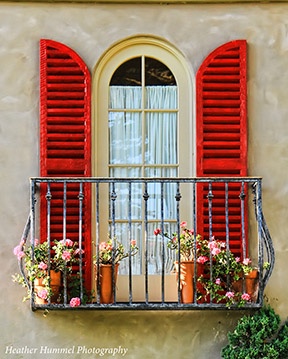 7 Steps to Stunning Images: A Guide to Mastering Your DSLR Camera delves into the following 7 critical photography concepts as well as one "In the Field with Heather Hummel Photography" video.
Step 1: Shedding Light on Light Sources
Step 2: Conquer ISO Settings
Step 3: Understanding Aperture/Depth of Field
Step 4: Choosing a Shutter Speed
Step 5: Composition
Step 6: Tripods
Step 7: Filters
It's not the gear—it's how you use it!
A lot of people think that an expensive camera translates to great photos. Believe me, if I had an expensive oven, I would still burn or undercook chicken pot pie! It's really not about how expensive the equipment is; it's about how the photographer (or cook) uses it. When you're armed with the applications outlined in this course, you will soon produce stunning shots during off-peak, low-light hours.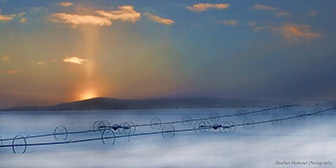 Your Course: Your Pace
The beauty of this self-paced course is that you can work it into your schedule. Treat it like a cup of tea and savor it or gulp it down like Gatorade; whatever your pace, it's accessible as you need it. You might find that you come back to refer to many of the examples, especially the settings, or concepts, like the "rule of thirds" as you spend more time in the field.
When new material is uploaded, you'll have immediate access to it. Best of all, you will have access from your computer, smartphone, or tablet, so you can have it in the field with you! A combination of PDFs and videos make it easy to download and read or watch.
It's not the destination—it's the journey!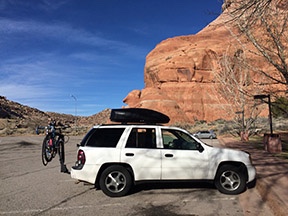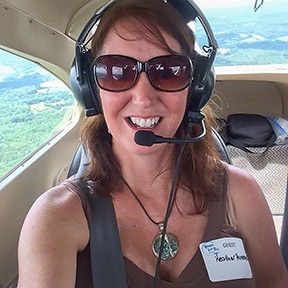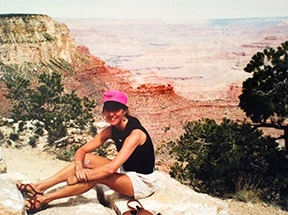 I personally have driven across the United States 10 times (six with my dogs). I've captured images from Virginia to Florida to California to Idaho to Wyoming to Colorado to the Dakotas and all over New England. I've been up in a Cessna airplane to capture an aerial shot of Thomas Jefferson's Monticello, which ended up in an exhibit in Italy! My work has also been on exhibit in New York City, Idaho,Colorado, and Virginia. It's been on the cover and interior of magazines and licensed through curators. Additionally, I have two traditionally published photography books: Master Low Light Photography: Create Beautiful Images from Twilight to Dawn and Photographing Water: Expert Techniques for Capturing the Beauty of Lakes, Rivers, Oceans, Rainstorms, and More (stay tuned for the course on photographing water!).

My journey started with my Canon AE-1 and a high school photography course. You are lucky—no smelly darkrooms with chemicals or a schedule to stick to. You have the luxury of taking this course online at your own pace. That's why my students are happy to be here.
If you're ready to start your own journey with your DSLR camera...
to capture stunning images that you could never have imagined before...
Then join 7 Steps to Stunning Images TODAY!
This course is FREE!
I promise you will love how your photos turn out.
SIGN UP TODAY AND START TAKING
BETTER PHOTOS TOMORROW!
Share your photos in our private Facebook Group titled Master Low Light DSLR Photography.
Happy trails!
Heather Hummel

Your Instructor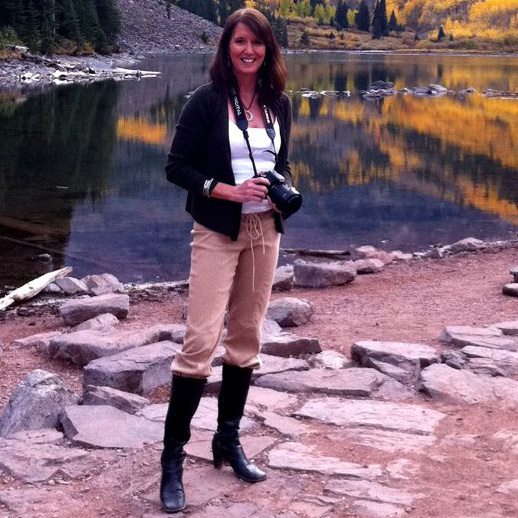 Heather Hummel Photography spreads pixel dust on real estate and landscapes. She works extensively with real estate agents in Virginia and Florida. Her lens has captured homes ranging from modest townhouses to multimillion dollar properties.
As an internationally recognized photographer, Heather's landscape photography has been on exhibit in places such as:
Palladio Museum in Vicenza, Italy "Jefferson and Palladio: Constructing a New World" - aerial image of Thomas Jefferson's Monticello
Idaho State Historical Museum, Boise, Idaho
Agora Gallery, Chelsea District of New York City
C'ville Coffee, Charlottesville, Virginia
Valley View Hospital, Glenwood Springs, Colorado
Additionally, Heather's photos have appeared on the covers and interiors of Point Lobos and Cultivate magazines as well as licensed through Richard Lewis Media Group and ImageBrief.
Heather has captured the images of celebrities and public figures that include: Deepak Chopra, Arianna Huffington, Ray Romano, Huey Lewis, Kenny G, and more. She was also a featured blogger on the Huffington Post for several years.
Course Curriculum
First Section
Available in days
days after you enroll
Frequently Asked Questions
When does the course start and finish?
The course starts now and never ends! It is a completely self-paced online course - you decide when you start and when you finish.
How long do I have access to the course?
How does lifetime access sound? After enrolling, you have unlimited access to this course for as long as you like - across any and all devices you own.
What if I am unhappy with the course?
We would never want you to be unhappy! If you are unsatisfied with your purchase, contact us in the first 30 days and we will give you a full refund.